WEAR

RED

ON
WEDNESDAY'S
IN SUPPORT OF
PUBLIC EDUCATION
---
Calendar
| | |
| --- | --- |
| 10/14 | Teacher & 10/11 mth ESP Prof Dev Day/Non-Student Day |
| 10/14 | FEA Delegate MeetingUnion office@ 6:00 pm |
| 10/14 | EEA Site Leader MeetingUnion office@ 4:30 pm |
| 11/05 | ESP Board mtgUnion office@ 5:30 - 6:30 p.m. |
| 11/11 - 11/15 | America Education Week |
| 11/11 | ECSD Veteran's Day Holiday |
| 11/12 | ESP UR mtgUnion office@ 5:30 food / 6:00 meeting |
| 11/25 - 11/29 | ECSD Fall Break / Thanksgiving |
| 12/03 | ESP Board mtgUnion office@ 5:30 - 6:30 p.m. |
| 12/10 | ESP UR mtgUnion office@ 5:30 food / 6:00 meeting |
| 12/20 | ECSD Early Release Day |
| 12/23 - 01/06 | ECSD Christmas Break |
| 01/06 | ECSD Teacher Workday/Non-student Day |
| 01/07 | ESP Board mtgUnion office@ 5:30 - 6:30 p.m. |
| 01/14 | ESP UR mtgUnion office@ 5:30 food / 6:00 meeting |
| 01/20 | ECSD MLK, Jr Holiday |
| 02/04 | ESP Board mtgUnion office@ 5:30 - 6:30 p.m. |
| 02/11 | ESP UR mtgUnion office@ 5:30 food / 6:00 meeting |
| 02/17 | Teacher & 10/11 mth ESP Prof Dev Day/Non-Student Day |
| 03/03 | ESP Board mtgUnion office@ 5:30 - 6:30 p.m. |
| 03/10 | ESP UR mtgUnion office@ 5:30 food / 6:00 meeting |
| 03/16 - 03/20 | ECSD Spring Break Week |
| 04/07 | ESP Board mtgUnion office@ 5:30 - 6:30 p.m. |
| 04/10 | ECSD Teacher Workday/Non-student Day |
| 04/14 | ESP UR mtgUnion office@ 5:30 food / 6:00 meeting |
| 05/05 | ESP Board mtgUnion office@ 5:30 - 6:30 p.m. |
| 05/12 | ESP UR mtgUnion office@ 5:30 food / 6:00 meeting |
| 05/22 | ECSD Early Release Day |
| 05/25 | ECSD Memorial Day Holiday |
| 05/26 - 05/27 | ECSD Teacher Workday/Non-student Day |
Bargaining Updates
FOR MEMBERS
AND A
SMALL FEE FOR OTHERS.
YOUR UNION now offers classes
for Adult and Infant CPR,
Basic First Aid and AED.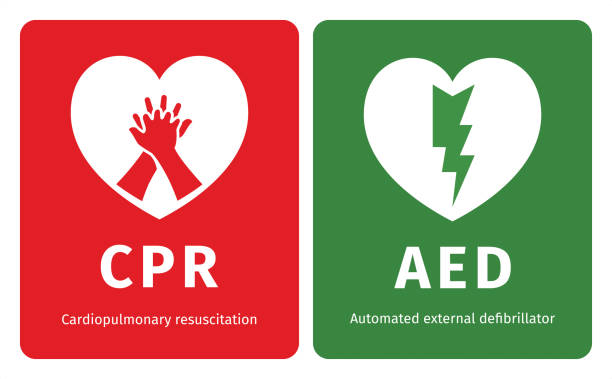 CALL
850-476-2906
to be put on the
schedule for
OUR
NEXT CLASS
TEACHERS WITH 5 YEARS
OR LESS
WOULD YOU LIKE TO MEET


OTHERS TO SHARE IDEAS


AND COLLABORATE?
-----

LET US KNOW &
WE WILL ADD

YOU

TO OUR

LIST FOR

OUR

UPCOMING
EVENTS!
_____________________________________________________
DID YOU KNOW...
FEA has a member benefits specialist?
She has set up a Facebook
page full of so much information.
The info changes constantly
and some of it is dated.
Here are a few things you will see:
AFT Member Benefits link

NEA Member Benefits link

My Deals App link

FEA Access Benefits link
Here are some you may see in the
feed, but which also may be dated (just to list a few):
Extra points for shopping

Computers on Sale

Scholarship Opportunities
There is so much information
on this site, you will not
be sorry you stopped by.
So stop by often!
FACEBOOK
Teachers may recruit ESPs and ESPs may recruit Teachers.
Your membership is very important! The larger our numbers,the stronger our voice!
In November of 2013, the district accused me of interfering with an investigation they asked me to conduct. Eventually, Escambia County wrongfully fired me from my job!
For the next 14 months, EEA stood by me.
EEA represented me here in the district. EEA paid for a lawyer to challenge my dismissal. This saved me approximately $46,000. On January 14, 2015, I am returning to my job with full back pay and benefits.
If you are not a member of your union, I encourage you to join me in support of those who support us.
Greg Mangram
MEMBER

TESTIMONIALS
In the spring of 2015, I was called to a meeting to discuss issues involving my probationary status as a new employee. I asked my supervisor for my Union Representative to accompany me in the meeting. All I wanted was someone to be on my side. My supervisor became upset and by the end of the day told me I was being dismiss because I had not successfully completed my probationary period.
Escambia ESP, my Union, stood by me. They assigned me an attorney and within a few months I was returned to work in a new location, in a job that better suited my skills as an employee and with back pay.
Without my union I might still be unemployed and all I had to do was maintain my membership.
Karen Elzbeck
The video below shows EEA Member Shirley Hill's story on how her union stood by her.
FEA Legal - "Shirley Hill a True Story" from Nozo Media on Vimeo.
Have you checked on your
Insurance Coverages recently?
Shouldn't you?
New Vehicle? Different Home?
Are you Renting?
Check us out... If you own it,
we may insure it!
California Casualty offers:
Waived or reduced deductibles for damage to vehicles parked at school
Personal property protection for non-electronic property, including instructional materials stolen from a vehicle
Excess liability coverage that follows into the classroom
$500 fundraising money coverage
Flexible payment plans including summer or holiday skips
To request a quote
1-877-634-2649
Out
MEMBERS... My Deals is a FEA Free Mobile app featuring America's largest "show your phone" mobile coupon network, with offers at over 240,000 locations. You can take advantage of these savings while at home or on vacation.
Go to your App or Google Play store to download My Deals. Follow the directions and if asked for a Product Key, enter "9389-". If you need help call 1-888-304-9048. Must be a member to participate.
ACCESS is another members only benefit which offers savings to help offset and could even cover the cost of your annual dues. Have you used your Access card? You would have received 2 at the time of mailing. One is your password and the other is your card. You need to keep both.
If you don't have an Access Card and would like to order one call Rhonda at 476-2906.
Many other discounts
are availiable
by logging on to

www.feaweb.org